Tracy Doherty Taylor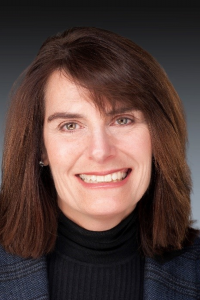 Tracy has over twenty-five years of experience in legislative, regulatory, and public policy advocacy at the federal level. She provides clients strategic solutions to meet their broad-ranging goals and objectives.
Her legislative and regulatory practice focuses on a range of issues, which include immigration, foreign relations, transportation, and consumer protection issues. Tracy represented clients' interests in the most-recent comprehensive immigration reform, highway reauthorization, aviation administration reauthorization, and consumer protection bills. Her clients include private companies, national trade associations, and non-profits.
Prior to joining Alignment Government Strategies, she was a partner at the law firm of Williams & Jensen, PLLC for twenty years. Tracy has experience in the executive and congressional branches, having started her career on Capitol Hill for then-Congressman Jim Courter (R-NJ-12), followed by a position in the administration of President George H.W. Bush as director of a federal advisory committee and head of a grant program at the Agency for International Development. Tracy also was staff director for International Programs at two Republican National Conventions, worked on the 1988 presidential inaugural, and was involved with media for the Florida state party during the 1992 election cycle.
Tracy has volunteered on a variety of political campaigns and conventions around the country. She is a member of the California and District of Columbia bar associations. Tracy is a graduate of the University of California, Berkeley and George Washington University Law School.
Originally from Northern California, Tracy and her husband, Jim, reside with their children Virginia and Jimmy in Alexandria, Virginia.