David Rudd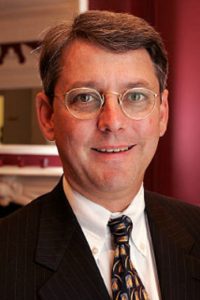 David Rudd
came to the firm after fifteen years in the U.S. Senate where he served as Legislative Assistant, Legislative Director and Chief of Staff to Senator Fritz Hollings. In 1998, he directed Senator Hollings successful reelection campaign. In his role as Chief of Staff for a senior member of the Senate, David juggled a variety of responsibilities.
He was deeply involved in major legislative issues such as telecommunications and took a lead role in representing the Senator's interests at the Appropriations Committee. In addition, he was the liaison between the Senator and both the Democratic Leadership and the White House.
Since joining the private sector, David has worked on a diverse portfolio of issues including telecommunications, technology, energy, health care, transportation and tax.
In 2004, he was recruited by the Senate Democratic leadership to become Executive Director of the Democratic Senatorial Campaign Committee.
While still in South Carolina, David had already begun to make his mark in state politics. After serving as a clerk for former South Carolina Supreme Court Justice James Moore, he became Counsel to the Judiciary Committee of the South Carolina House of Representatives where he oversaw reapportionment of the South Carolina Senate. David received his undergraduate degree in political science from the University of South Carolina where he was a member of Phi Beta Kappa. He is a graduate of the USC School of Law.